Swissmann Engineering, Inc
Swissmann is an American Company, and all products are made in the USA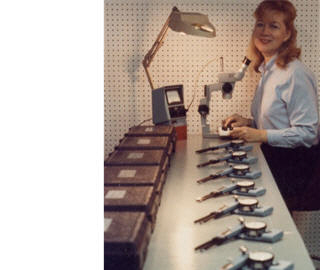 NOTICE: In June 2016, our production shop was destroyed by the Erskine wildfire here in central California. We apologize for being completely out of contact since then.

The company is for sale. In spite of the fire, all of our engineering and production know-how remain intact, along with all our drawings and other critical documents, supplier contacts, and our website. With these materials and our help, it will not be hard for someone with a good precision shop to pick right up and continue business. Interested parties please call 760-223-0663, and ask for Tom, or contact us at: Swissmann Engineering, PO Box 2626, Lake Isabella, CA 93240-2626.

Our deep thanks to all our customers. It has been our rare privilege to serve you. We will contact you as soon as a buyer is found and a new production schedule is made.

Mailing Address: Swissmann Engineering, Inc,
PO Box 2626, Lake Isabella, CA 93240
Phone: 760-223-0663
Our office hours are 8AM to 6PM, Pacific Time, Monday through Friday.
Email: IDgages@Gmail.com Website: www.swissmann.com
_______________________________________________________________________________

ILLUSTRATED OPERATING INSTRUCTIONS are provided with every gage we ship.
Copies of these Instructions are available for all gage models at no charge. Do not
hesitate to contact us if you need a set for your gage.
_______________________________________________________________________________________
Swissmann Reg. Trade Names: Swissmann Engineering, Inc, Swissmann Precision Gages, Sizegun, Runout Reader, P4 Probe, P6 Probe,
Super Reach, Super 9, Super 80, Super 60, Redgage, Railgage
_______________________________________________________________________________________
Home See Accessories Back Page 7 of 7, Rev M